MIRRIAD'S MULTICULTURAL IN-CONTENT MARKETPLACE
MIRRIAD'S MULTICULTURAL IN-CONTENT MARKETPLACE

UNLOCKING NEW MULTICULTURAL MEDIA INVENTORY WITH VIRTUAL PRODUCT PLACEMENT AND IN-CONTENT ADVERTISING
Mirriad has built the first-ever Multicultural In-Content Marketplace, an aggregate of 40+ Black, Hispanic, Asian and Pacific Islander (AAPI), and LGBTQIA+ owned and/or targeted media suppliers. This breakthrough solution empowers the diverse media community with an incremental revenue stream directly to them while enabling brands to accelerate, scale, and track their multicultural media campaigns and spend commitments.
- 40+ DIVERSE-OWNED & DIVERSE-TARGETED SUPPLY PARTNERS -
- TRANSACT DIRECT WITH DIVERSE MEDIA OWNERS -
- SCALED, MEASURABLE MEDIA BUYS -
- GENERATES NEW REVENUE STREAM FOR DIVERSE PUBLISHERS AND CREATORS -
- ALWAYS ON ACTIVATION -
SPOTLIGHTING MINORITY OWNED & TARGETED PARTNERS
HISPANIC | BLACK | AAPI | LGBTQIA+
Mirriad's Multicultural In-Content Marketplace is an industry-first solution that generates a new revenue stream for diverse media suppliers and creators by unlocking in-content and VPP inventory for brands to invest in.
COMING SOON >>
Developing Partnerships
COMING SOON >>
Developing Partnerships
JOIN THE MULTICULTURAL MARKETPLACE
Find out how to drive incremental revenue for your content.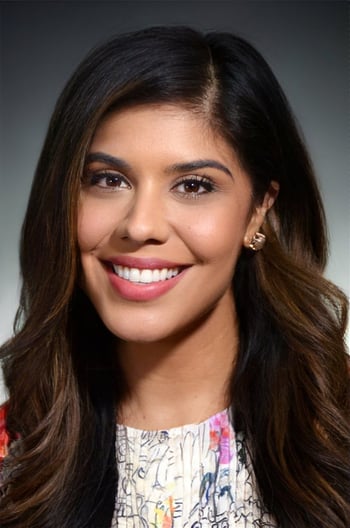 "We still have a long way to go in bridging the longstanding media gaps in our industry, but I'm thrilled to be able to lead our in-content marketplace to combat racial inequality and advance equity and inclusivity within our industry."
Maria Teresa Hernandez
Head of Multicultural Marketplace & SVP, Brand Partnerships at Mirriad
Lexus had the goal of elevating awareness, recall and purchase among LGBTQIA+ consumers. Mirriad injected the Lexus brand into the cultural conversation by virtually integrating eye-catching and contextually-relevant signage into a newly released music video. This internationally positioned Lexus into content their consumers are watching in a non-disruptive format.
Since its premiere in January 2022, the music video has had 13+ million views on YouTube.
The results:
+33 PPT increased ad awareness for LGBTQIA+ and allies, and +24 PPT for all respondents
+18 PPT increased brand awareness for LGBTQIA+ and allies, and +14 PPT for all respondents
+8 PPT increased consideration for all respondents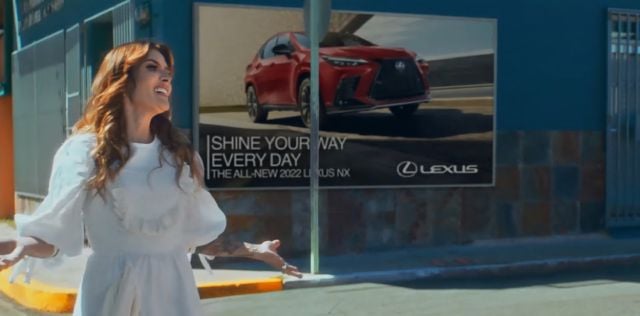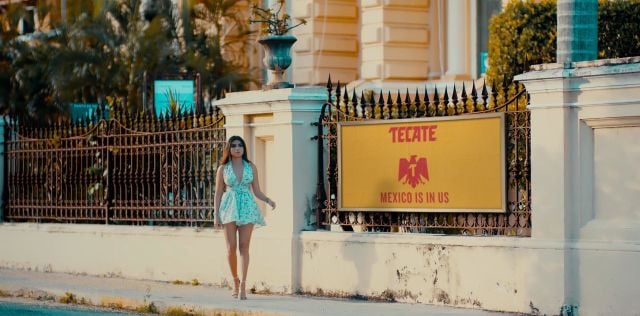 Tecate wanted to strengthen their preference and purchase among Hispanic audiences. Mirriad harnessed the influence of popular singer-songwriter Giovanny Ayala to seamlessly integrate high-impact Tecate signage and well-placed product into Ayala's music video. The purpose of this was to reinforce brand affinity in a trusted and authentic way.
The video outperformed expectations and got more than 2 million views. Research by Kantar demonstrated the impact of Mirriad's integrations against Tecate's KPI objectives.
The results:
+43 PPT increased awareness
+8 PPT increased brand affinity
+7 PPT increased purchase intent
GET OUR NEW MULTICULTURAL WHITEPAPER
HACK TO THE FUTURE
Mirriad joined forces with Kantar to unveil the link between viewer ad experiences and purchase. In this whitepaper, we explore US multicultural viewers' attitudes and preferences to overcome ad avoidance.