Understanding US Multicultural viewers' attitudes and preferences to overcome ad avoidance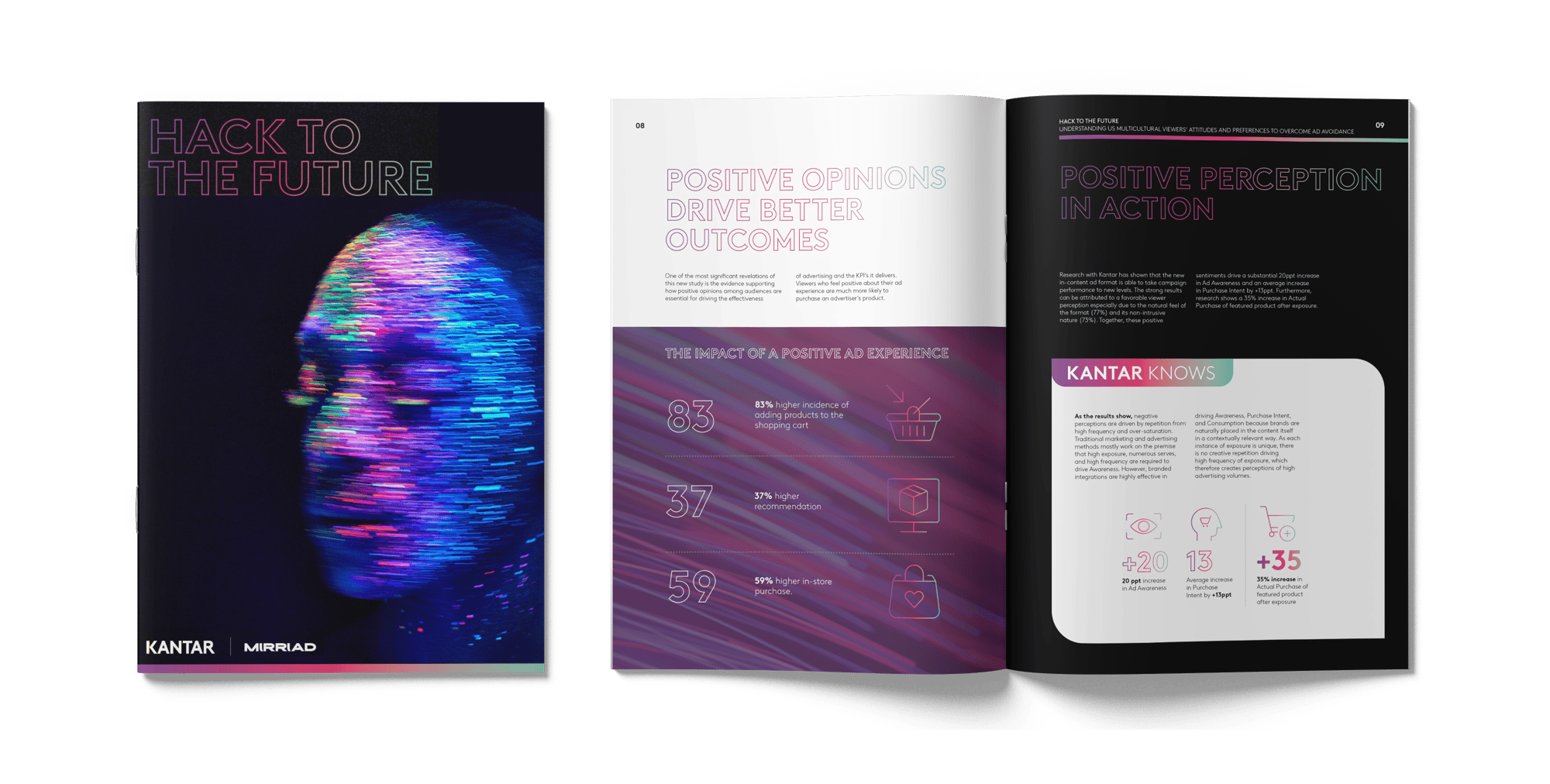 UNVEILING THE LINK BETWEEN VIEWER EXPERIENCE AND PURCHASE
Mirriad joined forces with Kantar to unveil the link between viewer ad experiences and purchase. In this whitepaper, we explore US multicultural viewers' attitudes and preferences to overcome ad avoidance.
KEY FINDINGS
69%

of viewers take actions to avoid ads altogether (ad skipping, turning of devices, ad-blockers, etc) leading to low effectiveness

68% of viewers like in-content advertising, which drives performance:


+35% increase in Actual Purchase of featured product after exposure
77% of viewers say in-content has a natural feel
73% of viewers say in-content is non-intrusive

Discover more about the impact of positive and negative ad experiences on sales
Mirriad has built the first-ever Multicultural VPP Marketplace, an aggregate of 40+ Black, Hispanic, Asian and Pacific Islander (AAPI), and LGBTQIA+ owned and/or targeted media suppliers, creating new multicultural media inventory for advertisers and revenue for diverse content partners.