HOLIDAY SEASON CAMPAIGN 2021
In-content advertising and virtual product placement campaigns dominate the 2021 holiday season
THE NEW HOLIDAY CAMPAIGN
CASE STUDY
Kantar research proves that breaking through this holiday shopping season is possible by adding in-content advertising to your media mix.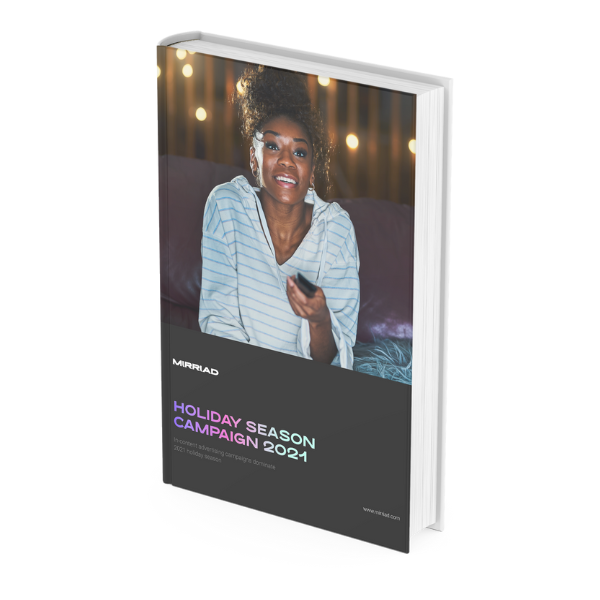 KEY FINDINGS BASED ON BRAND SPOTLIGHT
The in-content ad campaign yielded a 34ppt increase in ad awareness among viewers with a household income above $200k or more as well as a 24ppt increase in Purchase Intent among the same audience.

Viewers showed a clear favorability for the creative ad format, with 81% of the audience agreeing it produced a positive appeal.

69% of the viewer group agreed they would rather see branded integrations than other ad formats.
Mirriad is partners with Hallmark, Lifetime, Up Entertainment, GAC, and Scripps. With media companies placing a strong focus on holiday content, there is a wealth of content that advertisers are able to leverage for campaigns. During the holiday season of 2021, Mirriad drove incremental revenue for our partners and created campaigns resulting in higher awareness, affinity, and purchase intent.